Bangladeshi workers strike
Some of the lowest paid workers in the world have gone on strike for a pay rise in Bangladesh.
Bangladeshis have long suffered as a super-exploited workforce at the whims of global capital. This was tragically thrust into the world spotlight in 2013 when the textile factory Rana Plaza collapsed, killing at least 1132 people inside. It was later found that the building was structurally unsound. The workers inside had been ordered to work under threat of losing a month's pay despite the lower floors being cleared the day before, when cracks in the walls were first noticed.
Amongst an already exploited workforce, tea workers in the country constitute an especially downtrodden part of Bangladeshi society. Living in remote areas, they are largely the descendents of low caste Hindus brought from India by the British to work the plantations. Tea workers earn less than half the average wage of a day labourer or rickshaw driver.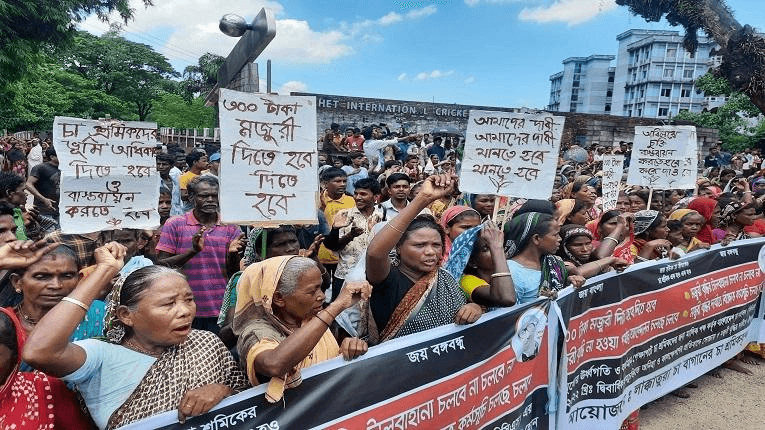 The strike, on its 14th day as of the time of writing, constituted around 150,000 workers from over 200 plantations. They are demanding a pay rise from 120 to 300 takas a day, or AU$1.80 to $AU4.50.
Sitaram Bin, a committee member of the Bangladesh Tea Workers' Union states, "No tea worker will pluck tea leaves or work in the leaf processing plants as long as the authority doesn't pay heed to our demands."
The strike is now becoming a rallying point for the wider Bangladeshi working class, with students in the cities rallying in solidarity with the tea workers and labour leaders calling for immediate wage raise in all trades.
Swinburne stands workers down despite teacher shortage
Swinburne University management has resorted to the dirty tactic of standing teachers down without pay for taking part in industrial action. The teachers have been campaigning for two years for better pay and superannuation which has seen them issue 23 work bans. Some of the bans include refusing to answer emails, attend meetings or record student attendance.
The National Tertiary Education Union (NTEU) and Australian Education Union (AEU) have said that they will continue to fight. Some of the teachers affected have been with Swinburne for ten years without ever being offered a permanent contract.
Lawsuit shows collusion between McDonald's and SDA
The Shop, Distributive and Allied Employees Association (SDA) has launched a class action lawsuit for a conservative 250 million against the megacorporation McDonald's over the denial of paid rest breaks at almost 1000 sites.
Under their award McDonald's employees are entitled to a paid ten minute break when working over four hours. In practice this break is denied by franchisees across the country, with many young workers not even being aware they are entitled to it.
While it's positive the SDA is finally doing something for its members, both the way this class action came about and the McDonald's defence betrays the inadequacy of the Labor Right aligned union.
The underpayments were first brought to light in 2018 by SDA rival the Retail and Fast Food Workers Union (RAFFWU) during enterprise bargaining. RAFFWU was formed in 2016 in response to the SDA colluding with the bosses to produce terrible awards for its members.
In 2019 a RAFFWU member won a court case against Mcdonald's franchisee Tantex Holdings, which is owned by Tanya Manteit-Mulcahy and is so well known to be just awful in Brisbane she has become a local meme. The Federal Court found Tantex guilty of "stripping workers of paid 10 minute breaks, threatening workers over toilets and water, coercing workers to not take breaks and misrepresenting the workplace rights of workers."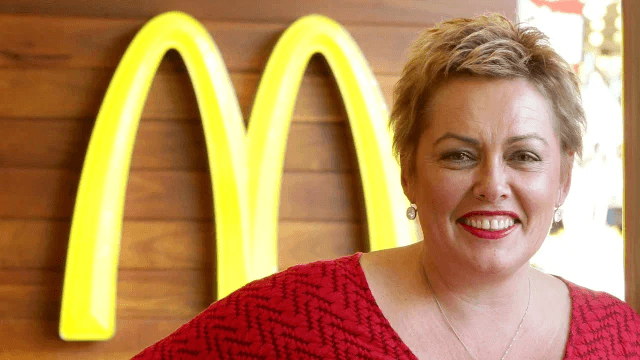 Now that the SDA has finally stepped in, McDonalds has shed light on years of dodgy deals made in opposition to workers rights between the two entities. McDonalds has claimed the union and company "held a common understanding" that the 10-minute paid break could be satisfied by a series of smaller breaks or simply by providing the opportunity for them. "The [SDA's] knowledge, and acceptance, of this long-standing practice means it now ought to be stopped from expressing a contrary construction."
Wildcats strike the UK
Last month we wrote about the numerous union-organised strikes happening across the UK. Now in a new and exciting development, workers across the country are walking off the job without the permission of the union bureaucracy - a tactic that is commonly known as the wildcat strike.
Hundreds of Amazon workers across multiple warehouses have walked out over a 3% pay rise - effectively a pay cut when inflation is factored in. Around 100 refuse-collectors in Welwyn Hatfield walked out in protest against a manager accused of sexism, racism and bullying. Over a thousand offshore oil workers stopped work across 19 rigs demanding that their wages match inflation.
Thousands of postal workers across the country walked out after their bosses attempted to blackmail and intimidate them back to work after negotiations broke down. As of writing, 200 million items of post are currently undelivered.
One local government worker said, "Postal workers are leading the way fighting back against the pay cut across the public sector and cuts in public services. To win, we need to try to spread and generalise their struggle across the whole sector, and not allow different groups of workers to be beaten one after the other."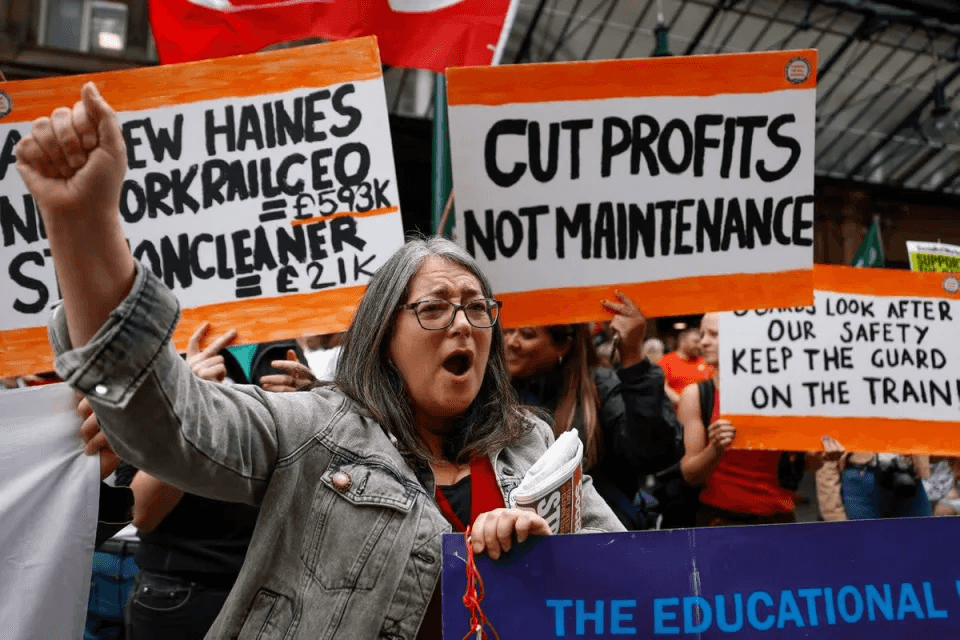 These are just a few examples of the workers who have said enough is enough and are taking matters into their own hands. We can see from workers statements an increasing level of class consciousness and confidence. Workers taking action like this are catalysts for rapidly increasing class consciousness - there will always be people who understand the class struggle through talking and reading - but huge swathes of us learn in the midst of it. When workers see how a few thousand of them can bring the mail system to a standstill they collectively understand the revolutionary power that is latent in the working class.
Now the UK has entered a social crisis that cannot be solved under capitalism, let's hope this class consciousness keeps spreading!